What is an AI Chatbot in
Sales, and Why Does it Matter?
AI chatbots have been used in sales for a long time. Using chatbots for sales and marketing has been the 2nd most popular chatbot purpose after customer service and support, followed by order automation in 3rd place. Chatbots are a cost-effective way to automate the sales process and provide immediate customer service for your customers. They have been designed to make it easier for companies to connect with their potential customers, which can help them get more leads and close more deals. The AI chatbots can handle the entire sales process because they take care of initial contact with the customer, provide information on the product or service, and make a sale when it is appropriate. They are digital assistants that can automate repetitive tasks and engage with prospects so to be used for lead generation, lead nurturing, and sales.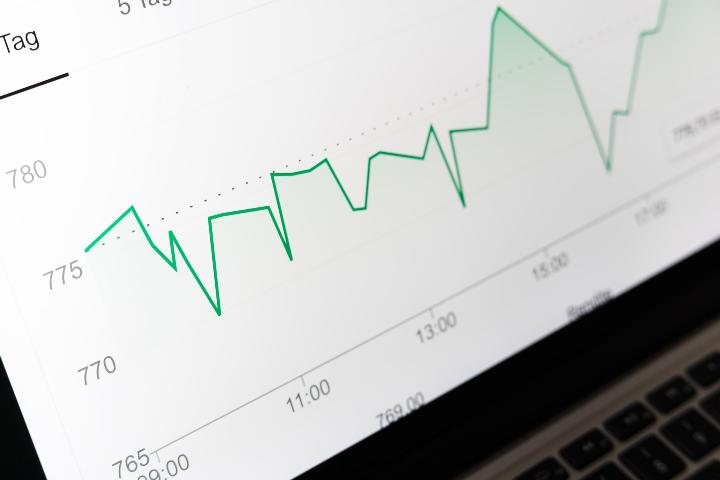 They have been around to benefit businesses since the early 2000s, but they have been gaining traction in recent years as more companies realize how much time and money they save on every interaction with a potential customer. AI chatbots have a very wide range of applications due to the technology's specifics. They can be used by most businesses no matter what their size is, according to their business needs, staff, and customers' needs, for automation of customer service and support, marketing, and making sales. According to Juniper Research (2021), sales through conversational commerce channels, in other words, conversational commerce (SMS, chatbots, and smart speakers), will reach $290 billion by 2025. Also, by 2025, half of all sales are expected to happen in chatbots. Sales through a chatbot are expected to reach $145 billion by 2025, an increase of 590% compared to 2021.
Chatbot in Sales – Advantages of Conversational Commerce
Conversational commerce is a new way of doing business, that is more convenient for customers and more profitable for businesses and it is especially useful for companies that sell products or services that are not time-sensitive. It changes the way we shop, buy, and interact with brands.

It's not hard to see why conversational commerce is gaining traction so quickly. The combination of conversational AI technology and chatbots can provide a seamless customer experience that doesn't require any input from the user other than their thumbs on a keyboard (or voice, in the voice assistants). According to CBInsights, companies like H&M and Sephora are already benefitting from the usage of chatbots in their e-commerce sites. It has been proven that these chatbots have helped them to increase conversions by up to 20%. It has been reported in press releases, that the Sephora appointment chatbot has increased bookings by 11% in the USA, as well as the customers who booked a service through the chatbot spent over $50 in-store. The success of the chatbots in sales can be attributed to the fact that they are more personalized than a traditional website and they can answer any questions about the products and services at any time of the day, guiding the customers in simple steps to the desired outcome.

One of the main advantages of conversational commerce is that it makes the customer feel like they are talking to a real person. For example, well designed and trained AI chatbot can provide better customer service, make shopping easier, and increase sales conversions, and customers cannot feel the difference if they are talking to a chatbot or to a human agent, as well as the chatbot is quicker and answers instantly, 24/7. According to HubSpot, 40% of consumers have no preference when it comes to engaging with a chatbot or a human for help, as long as they receive the support they need and 47% are interested in buying products through chatbots. The numbers will raise in the next years due to the chatbots' further technological development, use cases, and integrations with payments systems.

Conversational commerce is a way for businesses to engage with their customers on social media platforms such as Facebook Messenger, WhatsApp, WeChat, through SMS, smart speakers, or engage them via AI chatbots on the business website. With an AI chatbot on the business website used for conversational commerce, the whole sales funnel can be closed – from the first interaction to the actual order. For example, the known to all, Domino's uses a chatbot to order a pizza by customer's choice – from choosing the ingredients to the actual order.

Another advantage of conversational commerce is that it can be used anywhere at any time. Customers can message a business through the chatbot widget on their phone or laptop without downloading or installing of additional application and receive a response within seconds. This is especially useful for customers who are in the store and have questions about the product or service but don't want to interrupt their shopping experience by going up to the cashier, searching for a customer service agent, or waiting in line. Their path is truly short: scan a QR code to get to the bot and get the information or fill out a form. For example, a chatbot on Umni's platform can be shared anywhere online on social media or else, and via QR code in the offline store or elsewhere – quick access to a specific part of the chatbot, where the client needs to be to perform a certain action.

Next, the advantage of conversational commerce is that it can be personalized according to customer preferences. Conversing with customers through chatbots allows businesses to learn about what products they like, what they think of the company's services, what they search for the most, when, and how. These live statistics can be analyzed to understand customers better and to be used for marketing and sales purposes, to provide better products and services.
How to implement AI Chatbot in the Sales Process to Manage Customers Better?
With the help of AI chatbot, situated on the business website, companies can automate their sales process and manage customers better. They can use it for lead generation, lead qualification, and lead nurturing. It will also help them increase their website traffic and conversion rates.

Salespeople are usually the key point of contact with a potential customer that is why they need to be trained on how to use AI chatbots to make the most out of it. To implement an AI chatbot into the sales process the business needs:
A CRM system to manage customers relations
A website to be the focal point of the digital ecosystem of the business
An AI chatbot on the website to optimize it, engage customers, and supply the CRM system with collected customer inquiries or else, to have a fully working sales funnel
With these three, the business will be ready to manage its sales process better. Here are 4 ways to increase them and improve customer service:
1. Use AI Chatbots for Lead Generation
Chatbots are the modern way to generate leads for your sales process. They are more efficient and cost-effective than the traditional methods. Chatbots can be used as a stand-alone tool or in combination with other tools and methods like CRMs, email marketing, etc. AI chatbots make it easy to build a relationship with prospects because they can answer questions and provide information at any time of day or night and engage customers with interesting information or direct them to a human agent when such need arises. With a chatbot, potential customers won't be missed because of the 24/7 customer engagement.
According to Accenture, nearly 6 in 10 executives said chatbots can improve their organization's ability to handle customer queries, and that they can deliver personalized attention to website visitors by being more conversational. That's a proof that conversational AI already improves customers' experience and business operations in the business world.

Chatbots have many other functionalities that help to attract more potential customers. The business can share links to its chatbot on social media as part of a marketing campaign or other, via custom-made QR code in its offline store, on products, fliers, t-shirts, or elsewhere. The QR code can lead customers with a link to a specific place in the chatbot to collect customer feedback, to order forms for a specific product or service, to promotions and special offers, and others. These are just a few examples of the usage of a chatbot to generate more leads.
2. Use AI Chatbots to Increase Engagement
AI chatbots are being used by companies to increase customer engagement and are programmed to provide a more personalized experience for customers.  According to the Juniper Research whitepaper, chatbots have a higher CTR (Click-Through-Rate) than emails, which means the users pay more attention to the information presented via chatbots, compared to the more traditional but cluttered e-mail box. From a sales and marketing perspective, chatbots can be used for newsletter sign-up, promotions, offers and discounts, and details of loyalty programs that all can be presented by the AI chatbot and further guide the customers to booking, inquiry form,s or other CTA (call-to-action) in the bot. This technological flexibility helps businesses use their e-commerce chatbot not only for customer service and support – to cover the frequently asked questions, but also to increase consumer engagement and loyalty, retain customers, and make sure there is a suitable to customers' needs action available instantly for each customer.
According to a report from April this year, the 2022 Digital Experience Benchmark of analyst company Contentsquare, up to 65% of users leave a business website after viewing only one page. It turns out that 54% of users do not reach the middle of a page. If they do not find what they are looking for quickly and easily, they go to another site. But if the proactive chatbot "Hello, how can I help you?" encourage these visitors to stay, learn, find what they need, and interact, they won't leave the website in a matter of a few seconds, and the average session duration will increase as well as the possibility of purchase or other action.

The business can make their AI chatbot as a digital brand representative with brand's tone to create consistent brand messaging. Many businesses give their AI chatbots names – such as Edward at the Radisson Blu Edwardian London – one of the most famous hotel's chatbots, or the digital librarian Ellie – the AI chatbot of the Umni' customer Varna Regional Library "Pencho Slaveykov". You can even add the chatbot to your Meet The Team page to show customers that it is as worthy as the other team members. A good practice is to go further and create a story for the AI chatbot, give personality with a fully developed avatar and animation for it like the AI chatbot Miss Fiore of the 5-star Casa Di Fiore Medical and Spa Hotel, created and maintained on the Umni platform. Using an AI chatbot for brand activities can increase customer engagement, and attract more attention, which will for sure result in more conversions and sales.
3. Use AI Chatbots for Frequently Asked Questions and 24/7 customer support
Chatbots are designed to handle the most common customer service requests and queries. They are helpful for both companies and customers. They are used for frequently asked questions (FAQs) on a company website, which saves time for staff, who don't have to answer the same questions repeatedly. It also helps customers by providing them quickly and efficiently with the information and support they need.

In the past 2 pandemic years, the Umni team noticed a trend among all chatbots about the time of chatting – the night shift (18:00 to 8:00) has increased from 10%-15% to an average of 35%-45% for businesses of all industries using the Umni platform. The night peak time is around 23:00. This customer behavior of searching for assistance before going to bed won't go away. People learned to use their phones for everything in life, expect it available instantly and 24/7, and naturally use their devices to get answers to questions and needs at the time they arise, often during their free time after working hours and household chores.

How does this affect sales? With so many customers shopping for products and services online at night and having questions, businesses should have 24/7 call centers. However, for many companies, it doesn't happen, and usually answers come with a delay at its best in the morning. This can discourage customers, result in dissatisfaction, and push them to choose alternatives. With AI chatbot this can be avoided – they are the customer assistants that are always available online and can assist an unlimited number of customers at the same time in different languages and on various topics! When a potential customer wants to ask about the delivery methods and payment methods or anything related to their purchase, they do not have to scroll all over the site to find the information or wait for an answer from a human agent. The AI chatbot will answer them instantly at any time of the day.
4. Use AI Chatbots to Sell Your Products and Services in More Innovative Ways
 Chatbots can be used as a catalog by the business to show its products or services in a more innovative and engaging way to customers. Here are some examples:

Creation of whole sales funnels that are triggered by customer questions – with the help of conversational AI: from AI answers to the redirection of customers to any other information presented via images, text, video, or inquiry/booking forms inside the chatbot or to reservation systems, CRM software, direct orders, or anywhere where you want them to be.
Link or QR code to a precise element in the chatbot (information, form, or else) on a precise website page can be used to direct customers from anywhere online and offline (offline stores, social media, etc.) to the desired outcome – with 1 click or scan
Buttons in the chatbot with a link to forms, files like .pdf, video, VR, or other sources of information online can be used by the business to direct customers to files to complete, tutorials for how to use a product or service, or any other useful information.
Various forms in the chatbot – for inquiry, order, registration, sign-up, consultation, or else, can be used to collect personal data (always compliant with the personal data restrictions), customer feedback, and others, and then use it for sales and marketing purposes. The collected data is sent to the business by e-mail and each form can send the information to different departments or employees to speed up the service, as well as send SMS notification about the new inquiry to ensure no customer inquiry is missed. For example, Sephora uses its chatbot so customers can book products at the nearest store, which makes it easier for them to search for and purchase a specific product. On Umni's platform businesses can create forms in their AI chatbot for requests of making custom products, availability inquiries, purchase of a particular product, or else, and share them via a link or QR code (generated on the platform) with customers for 1 click or scan access and action

Promotions and special offers can be placed in the AI chatbot and can be used for marketing and sales campaigns to show customers new releases and convince them to buy more. For example, 100% of the requests for promotions in the beauty salon Beauty Point, a client of Umni, take place in the salon's chatbot, which also has a name: Beautko.
AI Chatbots and the Future of Selling


In today's digital world, chatbots are the new way to communicate with customers. They can engage with customers 24/7, 365 days a year. They are revolutionizing the way companies interact with their customers because they are not just a tool for customer service but also a sales instrument that can be marketed to potential clients to use day and night without any holidays or breaks. According to a report from in April'22 about the top 12 customer service technologies, published by CBInsights, AI-enabled chatbots were placed on the top as the first choice of a technology that businesses prioritize today to stay competitive. Leaders in all industries are already doing it.

Retailers will benefit the most from chatbot technology. Juniper Research estimates that by 2023, more than 70% of available chatbots will be based on retailers' sites to help with sales, marketing, and saving costs. Conversational commerce via this technology will reach $112 billion by 2023.

There is no doubt that AI chatbots are changing the landscape of e-commerce to a conversational experience. If you're not already considering them as an option for your business, now is the time to start! Contact us today to find out more about our Umni no-code platform for your AI chatbot solution!
source: https://umni.bg/en/blog/how-ai-chatbot-helps-to-increase-sales/